Anoka Composite Squadron | Civil Air Patrol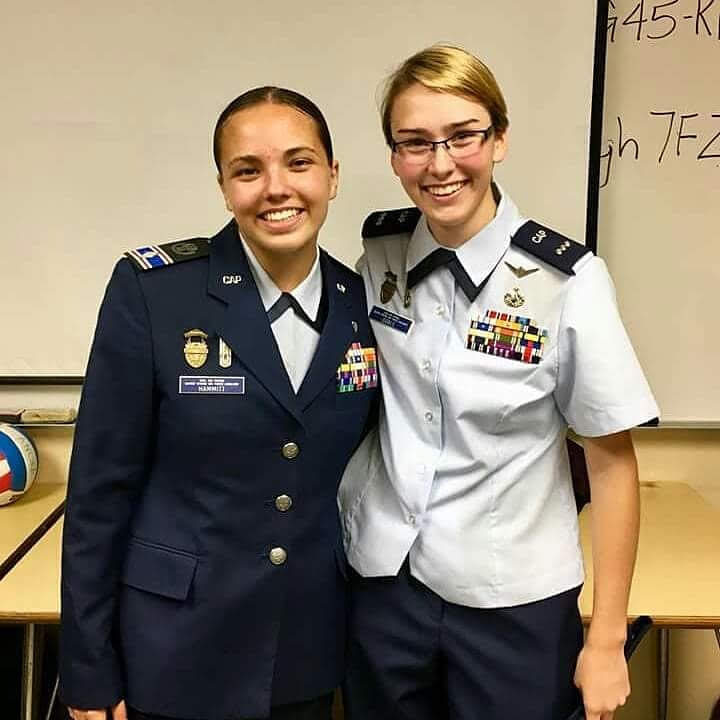 Who We Are: Anoka Composite Squadron – Civil Air Patrol
Training the Future Leaders of the World
Our cadet program, at its very basic level, is the foundation of leadership development.  Cadets in our program learn not only the discipline, drill and ceremonies and customs and courtesies that make us part of the US Air Force Total Force.  They learn to lead themselves to their goals.  They learn to lead others through servant leadership.
Leading the Way in STEM Exploration and Career Discovery
Our aerospace education mission is broad and covers all STEM topics. Anoka leads the way, incorporating STEM kits like hydraulic engineering, rocketry, robotics and remote control aircraft.  We proactively seek out opportunities to interact with agencies like NASA's Jet Propulsion Lab.  We're in the forefront of developing and introducing a small UAS (unmanned aerial system) program.  Anoka fields a CyberPatriot team each year where cadets can learn the basics of cyber security and compete with other youth nationwide.  Across all of our STEM topics, we infuse STEM career exploration so our youth can see the possibilities.
Serving our Community through Emergency Services and Disaster Response
All adult and cadet members are able to be certified to be on emergency services teams that collaborate with local emergency response organizations.  Our members can assist with missing person or downed plane searches, natural disasters as well as take part in multi-agency preparatory exercises.
Upcoming Meetings
Anoka Composite Squadron meets weekly on Tuesdays from 1830-2100.
Our squadron building and base of operations is located on the east side of the Anoka-Blaine Airport (Jane's Field.)
Need directions
Nov 26 – Character Development – Blues
Dec 3 – Emergency Services – ABU/BDU
Dec 10 – Anoka Annual Dining Out
*Registration Required*
Dec 17 – Character Development – TBD
Upcoming Events
Nov 23 StellarX PR2 1330-1930 @ Maj Albright's House
Nov 23 Cadet Staff Interviews & Assessments 0830-1300
**Applicants must be available during this time block
Nov 30 Incoming Cadet Staff Training 0830-1200
Dec 7 CyberPatriot State Round 9am-3pm
Dec 7 First Saturday Training 9am-12pm
Dec 7 Spaatz Ceremony for C/Col Hammitt
Centennial Performing Arts Center. Registration required. 
Dec 10 – Celestial Celebration – Dining Out, Awards and more
Registration required. Click here to learn more and register.
Dec 14 StellarX QR2 9am-3pm @ Maj Albright's House
Congratulations Anoka!

NEW! Anoka County Composite Squadron Cadet Competition team places 2nd at North Central Region Cadet Competition
They travel to the National Cadet Competition in June 2019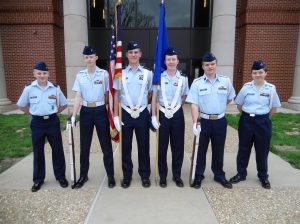 2018 Anoka County Composite Squadron Cadet Competition Team competed at 2018 National Cadet Competition
4th Place Overall, 2nd Place Robotics and Team Spirit Award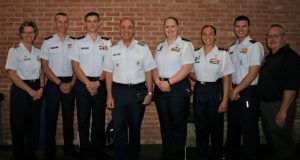 The following members were recognized at the 2019 Minnesota Wing Conference
Orientation Pilot of the Year: Maj Tomas Settell
WING Aerospace Education Specialist – Cadet: C/2dLt Yelizar Dergachev
WING Chaplain of the Year: Capt Rich Chronis
Minnesota Wing Squadron of the Year 2010 and 2011
Quality Cadet Unit of the Year 2009, 2010, 2011, 2012, 2013, 2014, 2015, 2016, 2017, and 2018