Anoka Composite Squadron | Civil Air Patrol
July 2020 Update
We have resumed in-person meetings on Tuesday evenings.
Who We Are: Anoka Composite Squadron – Civil Air Patrol
Training the Future Leaders of the World
Our cadet program, at its very basic level, is the foundation of leadership development.  Cadets in our program learn not only the discipline, drill and ceremonies and customs and courtesies that make us part of the US Air Force Total Force.  They learn to lead themselves to their goals.  They learn to lead others through servant leadership.
Leading the Way in STEM Exploration and Career Discovery
Our aerospace education mission is broad and covers all STEM topics. Anoka leads the way, incorporating STEM kits like hydraulic engineering, rocketry, robotics and remote control aircraft.  We proactively seek out opportunities to interact with agencies like NASA's Jet Propulsion Lab.  Anoka fields a CyberPatriot team each year where cadets can learn the basics of cyber security and compete with other youth nationwide.  We also field teams in StellarXplorers, the National High School Space Challenge and in 2020 introduced a drone racing team. Across all of our STEM topics, we infuse STEM career exploration so our youth can see the possibilities.
Serving our Community through Emergency Services and Disaster Response
All adult and cadet members are able to be certified to be on emergency services teams that collaborate with local emergency response organizations.  Our members can assist with missing person or downed plane searches, natural disasters as well as take part in multi-agency preparatory exercises.
Upcoming Meetings
Anoka Composite Squadron meets weekly on Tuesdays from 1830-2100.
Our squadron building and base of operations is located on the east side of the Anoka-Blaine Airport (Jane's Field.)
Need directions
July 7 – Aerospace Education
July 14 – Fitness
July 21 – Character Development
July 28 – Emergency Services
Aug 4 – Aerospace Education – NASA Guest Speaker
Aug 11 – Emergency Services
Aug 18 – Fitness
Aug 25 – Character Development
Upcoming Events
July 25 Anoka Mini EPS – Registration Required
Sept 15 JOIN CAP NIGHT
October – The Phoenix Games
Oct 15-18 MN Leadership Academy @ Camp Ripley
Dec 1 – Annual Dining Out & Year End Awards
Congratulations Anoka!

The following members were announced as 2020 Wing Awards Recipients
20 Years of Service:
Capt Jody Veek
Maj Sherrie Herzfeld
Air Force Sergeant's Award Cadet NCO of the Year: C/CMSgt Sydney Norwood
Cadet Programs Officer of the Year: Maj Mary Albright
Cadet Public Affairs Officer of the Year: C/Capt Cally Jacobson
Cadet of the Year: C/Col Iva Hammitt
Anoka County Composite Squadron Cadet Competition team places 1st at 2019 MNWG Cadet Competition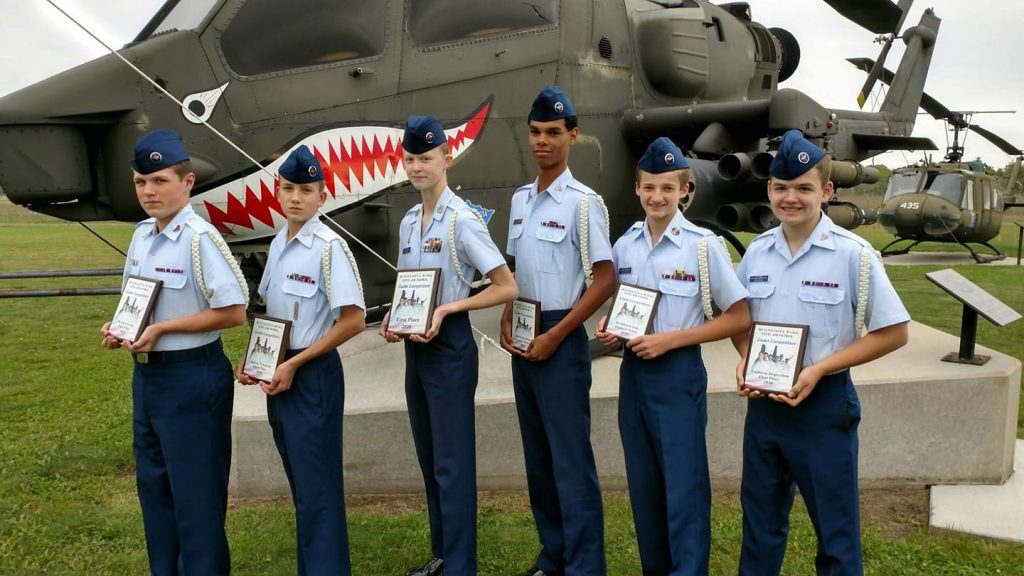 Minnesota Wing Squadron of the Year 2010 and 2011
Quality Cadet Unit Award Recipient 2009-2019